Today's top stories, bookmarked for all eternity...
Battles in Bahrain are beginning, and the country may be small... but here's why the conflict matters: Shiite-Sunni conflict.
Even the Red Cross has pulled out of Libyan Benghazi for fear of attacks by Gaddafi forces. The situation over there hasn't gotten any better, and it is still a hot topic amongst all the other world news circulating right now.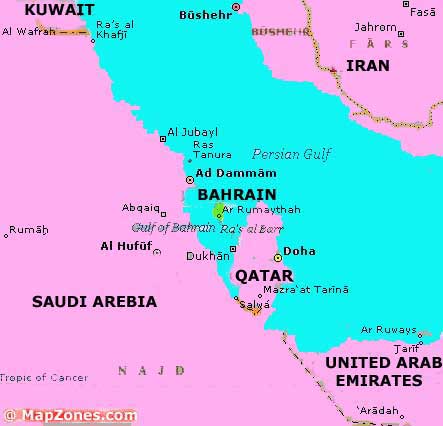 Here's where Bahrain is. I had to look it up, too.
On a lighter note
(because, let's be honest, we all need a light at the end of the tunnel)...
American Idol is brining us (or has brought, depending upon when you read this) its first Nirvana song to its audiences.
Neftlix is due to air its first original series... it beat out HBO and AMC for "House of Cards" starring Kevin Spacey. Risky move.... so we'll have to wait and see if it pays off.
And look out world! There's another American Pie coming to town.
And just in case you live under a rock... here's Rebecca Black's horrendous music video that has been circulating as the biggest joke in social media right now:
Check back every day around 5(ish) for the day's top stories ♥