This week I'm loving the blog community... it's so much fun to be a part of it! Here are a few blogs that have really made me smile lately...
Amy's a wedding and event planner in Texas, and posts about her
wedding inspirations and local wedding love
(it's definitely one of my favorite wedding blogs around) ♥
Alycia owns an Etsy shop,
is navigating through marriage,
and recently took pictures of Mark Zuckerberg.
It's a pretty wide variety,
but it all has her cute spin :)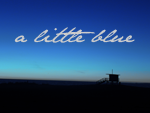 Jen just went on vacation, likes to cook and drink mimosa.
Plus there's an inspirational quote at the end of every post...
so you'll always learn something!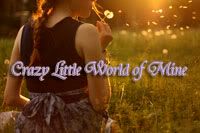 Selma put "crazy" in her title for a reason...
she lives in Europe, but hails from California,
and is perfectly sarcastic about most everything.
Inspired House of Wright
Rachel makes the "H is for Happy" print that I'm sure you've seen.
And that "Happy" carries over to the rest of her blog.
I don't think I've ever clicked away from her page without
a smile on my face... which is all a girl needs sometimes.
This is her cute print :)
I don't think Joanna needs an introduction.
But if you've never been to her blog, go now.
Seriously.
and finally...