So.... if you follow me on
Twitter
or read my
post yesterday
, you would have already learned that
I got an iPhone
!!
Finally, finally ♥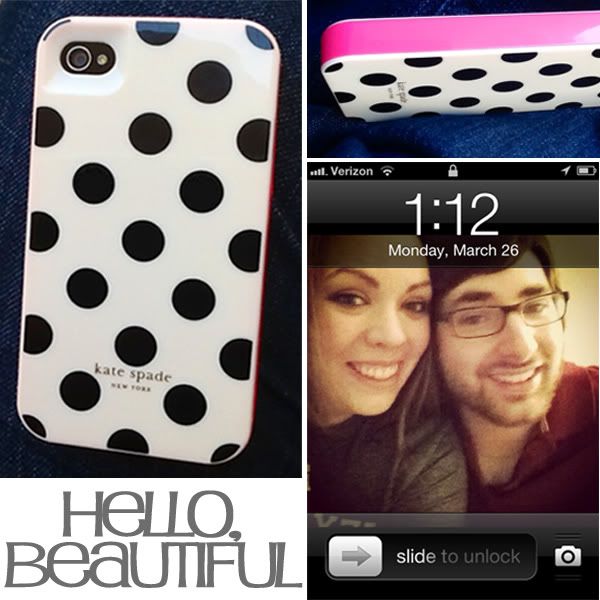 I've been sitting on a Kate Spade case since Christmas, which my amazing MIL got me ♥
I'd
been using the old Android Eris for over 2 years now, and as my social media life expanded, so did my need for more functionality in a phone. I'd had my upgrade since November, but for some reason I drug my feet.
"What if I hate the iPhone?"
I kept asking myself. So much so that it took me 4 months to finally make the switch.
Luckily, I received an iPad to use at work, which gave me the chance to get comfortable with the whole Apple operating system thing. So I was finally ready. (And my old phone was just getting worse by the day.)
So I need advice.
What are the best Apps?
I've already downloaded Instagram. It was actually my first App to download, because I was sick of everyone using it without me! (PS - User name: amyrenepowell)
I've already had my fair share of Instagram fun... all of which is also going to my Tumblr
But I want to know about the other Apps that make the iPhone,
the iPhone
.
What can you not live without?