In a desperate attempt at challenging myself to rise to the occasion, I began taking pictures of my outfits last week. Sure, they're crappy bathroom-mirror/at-arm's-length pictures... but it's a start. I wanted to document what I was wearing to convince myself that (a) my weight loss is noticeable and (b) I have a closet with potential.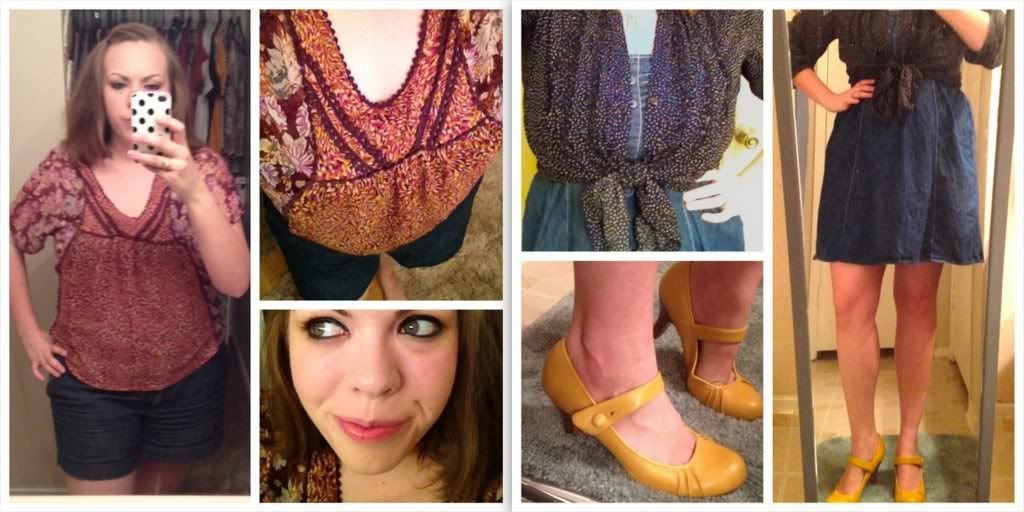 I find myself staring into my closet every few weeks, desperate & in most cases literally in tears because "nothing fits!" or "I hate everything in here!" or "nothing goes together!" And in an effort to change my attitude, I began reading fashion blogs where girls mix & match their closet day after day after day... and so I tried a few new things paired together.
My mom & friends started throwing belts at me that were just sitting in their closets - and my collection grew from 1 to about 15 in the past six months - and my closet's potential grew just as much. I also made a few necessary thrift store trips since Christmas & have added some great basics (and of course a few more belts!)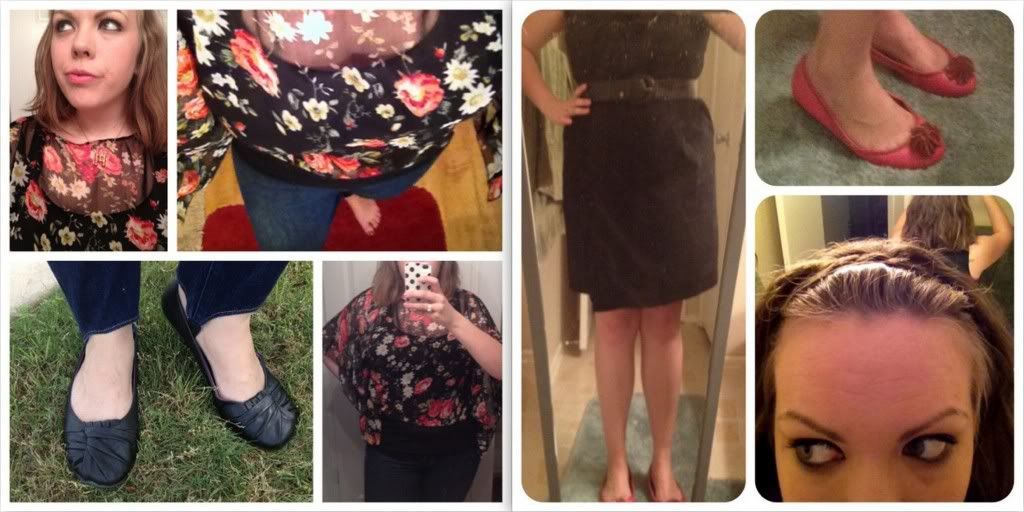 So here I am, with 6 outfits I'm proud of. And a growing confidence in myself that I didn't realize I had the potential to possess. I'm thinking of trying the 30 in 30 challenge in May (or at least some variation of it) just to see how far I can actually go with this task.
Have you ever done a fashion challenge? How did it turn out?