C doesn't believe in birthday weeks. (Forget birthday months.) But I celebrate my own birthday week. With big smiles, and bragging blog posts, and just living in an elated state of mind. And my actual birthday is on Wednesday - so it's pretty perfectly set in the middle of birthday week. Which makes me terribly happy.
I also like to celebrate my birthday by thinking back on the past year and remembering. So....
Here's a favorite moment of each month of my 23rd year:
June:
Celebrating my 23rd birthday with great food & getting
my favorite necklace
ever.
July:
Seeing Katy Perry, the Civil Wars and Iron & Wine all within the same month. It was a month of music & it was awesome.
August:
The highlight of August was seeing my best friend Meredith for the first time in almost two years (so many great memories!)
September:
September is the start of football! Really, with how hot September is here, football's the only thing I like in that month. Ha!
October:
What would October be without a big BANG at the end? We did Halloween on Bourbon Street in New Orleans. Not much more fun than that.
November:
My favorite part of November is
friends
giving, going to the local Renaissance Festival and watching football. It may be my favorite weekend of the whole year.
December:
I love Christmas. But getting Christmas card pictures taken was definitely a new one for us. And I loved them ♥
January
: Can you believe I don't have a single picture of myself from January on my blog? It's mostly because January is my slow, thinking month. Lots of growing happens for me in January.
February:
I had started a new job, and was still getting calls for interviews. It was a weird growing month for me - way more than January ended up being!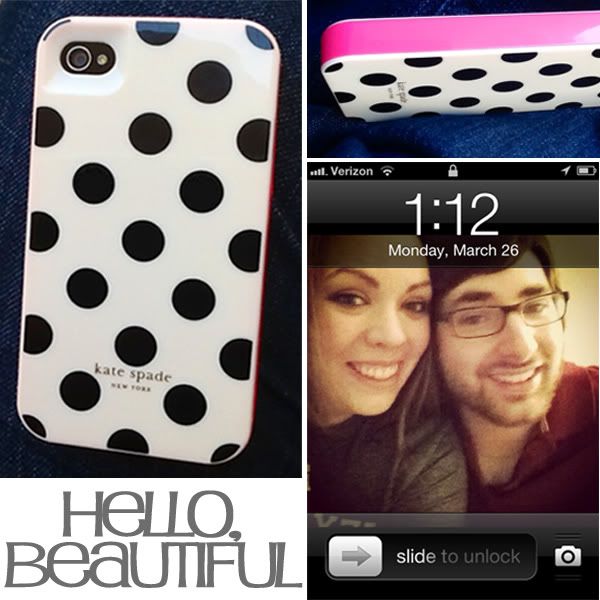 March:
I got my iPhone in March -- which totally changed my daily routine. Amazing how technology can do that!
April:
The birth of my niece is the highlight of my year. So precious.
May:
Spending a day by the river with family. Now that's a way to end my 23rd year off right!
That's not a bad year, if I may say so myself. It's such a fun ride to go back through & see how I've grown and developed over the year (please remind me to never chop my hair off like that again -- it did NOT look very good on me!). I've learned a lot, and even changed a little.
Here's to a great week - for both me & you! ♥
Happy Monday!